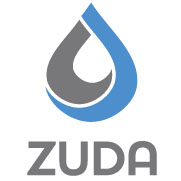 This March you all will receive a FREE month at Zuda Yoga located in Midtown! You can read more about them below. The yoga studio offers classes for various levels of students and also a lot of time options. Your 30 days officially begins on March 1, 2018 and will end March 31, 2018.
Your first visit to the studio will include a mat and towel rental. There is a hydration station so bring your water bottles as well!
Please contact Jenny Neal at neal@zudayoga.com in order to get signed up. If you would rather go into the studio, please arrive at least 15 minutes prior to get set up and sign the waiver.
Learn more about Zuda Yoga and their teachers here: http://zudayoga.com
—–
There will also be a "DA 101" class specifically designed for someone new to yoga or meditation. This will be offered free of charge: Location and date TBD.